Back to Store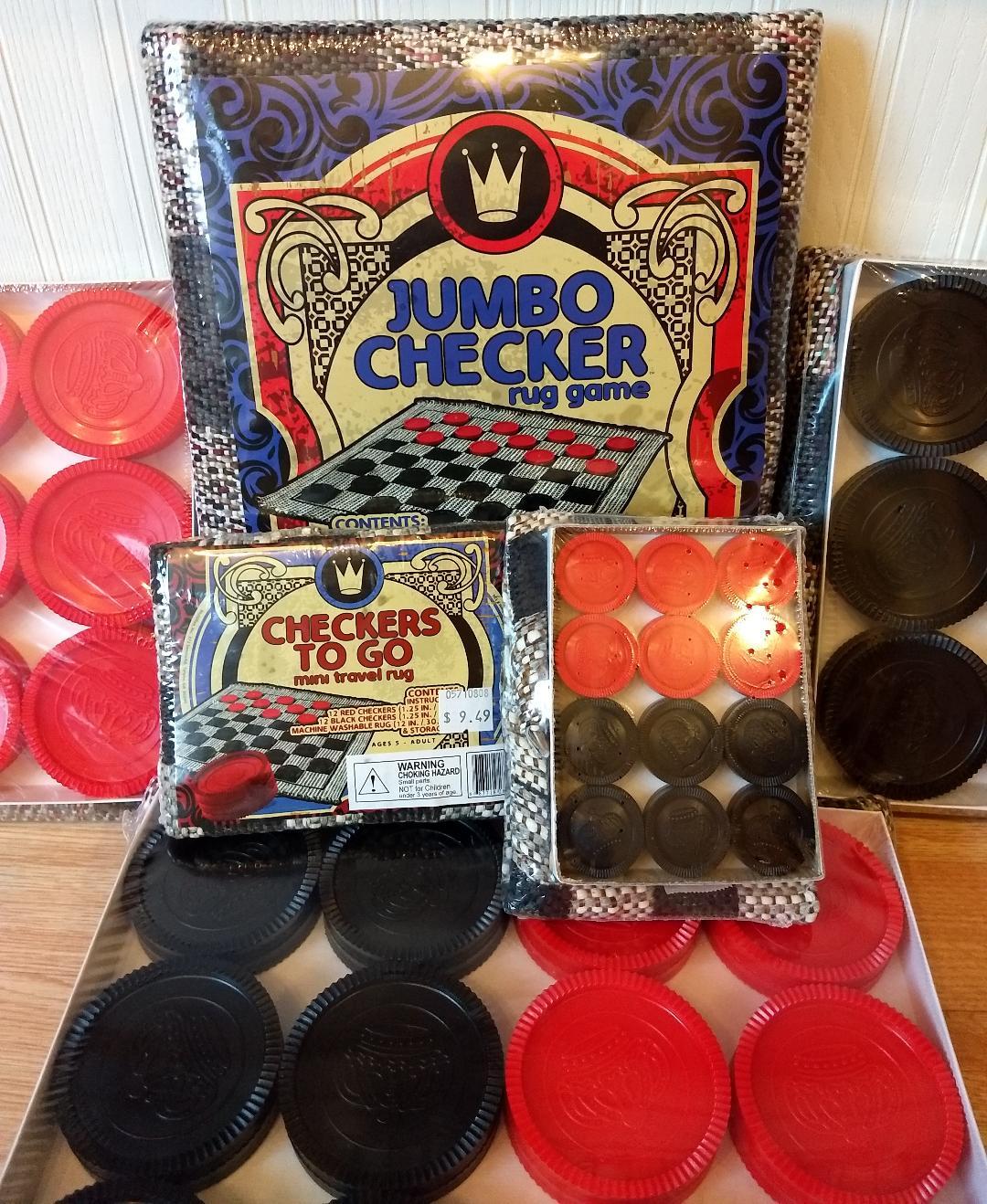 Checker Rug Game
Sweet Memories Candy Shoppe
Out of stock
reg:
 A fun way to play checkers.
The "playing board" rug is machine washable.
The Jumbo rug is 28 inches square with 3 inch playing pieces. This game is played daily by visitors to Sweet Memories Candy Shoppe.
The "To Go" Travel rug is 12 inches square with 1 1/4 inch playing pieces. Easy to take with you anywhere.
Play instructions and storage bag included with both.